Aug 5, 2021
Best Explainer Videos
There is plenty of video solutions in the realm of video marketing.
Next to promotional films and advertising, explainer videos are one of the most prevalent.
In short explainer videos explain or convey something about a company.
They are short marketing videos that may be used to communicate ideas, in an engaging and easy to understand manner.
This sort of video material is frequently used in internet marketing tactics and may be used at any stage of the selling process.
First, we'll have a look some of the best explainer video examples and then we'll discuss the different types of explainer videos and how you can use them for your business.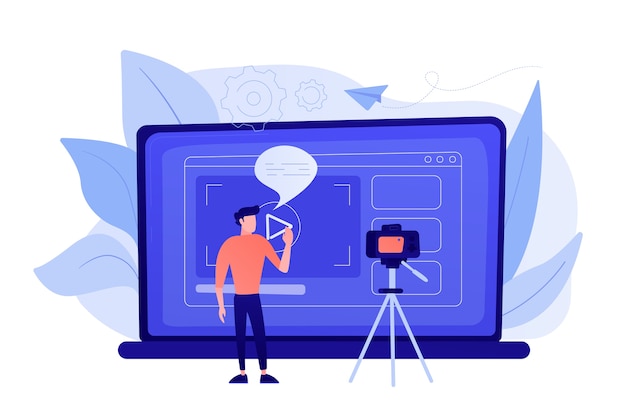 Types of Explainer Videos
By expressing the value of your service or product in an emotionally convincing visual manner, a successful explainer video may have a significant beneficial influence on your organization.
Your product or service primarily determines the sort of explainer film that is appropriate for your business.
If you're thinking about making an explainer video for your company, here's a rundown of some of the many styles to help you choose the best type for your product or service.
2D Character Animated Explainer Video
Both individuals and sceneries are generated in a two-dimensional world, with the sense of depth achieved by employing perspective.
The 2D animation video style is highly adaptable, allowing for incredible flexibility that, when done well, results in emotional work that speaks directly to the target audience.
Whiteboard Animation Explainer Videos
One of the most popular types of explainer videos amongst small company entrepreneurs is a whiteboard explainer video.
The whiteboard video's whole concept is based on the usage of sequential pictures on the whiteboard. When making a whiteboard explainer film, keep in mind that the sketching hand is required.
Motion Graphics Animation
This type of explainer video is more prominent in the IT business since it clarifies complicated ideas and presents them straightforwardly.
This design works since it isn't overly cluttered and draws the customer's attention to the desired location. It's not intrusive at all, and it conveys messages through motion and drawings, with the customer's gaze drawn to it.
3D Animation Style
3D animation stands out among various animation techniques because it provides a cutting-edge, high-quality result.
Since action may revolve around or zoom into the visuals for narrative emphasis, it is easier for some viewers to get engaged in what's being displayed.
Live-action explainer video
The significant distinguishing aspect of these videos is that they are created entirely of real-world video footage, with very no animation or motion graphics.
Like other explainer videos, they are intended to describe a product or service and might contain actual customer testimonials. Medical alert systems like GetSafe do a great job of producing live explainer videos and publishing these on their homepage and landing pages.
Stop Motion
When using this video style, shooting an item or figure as it moves in small increments is used to create a sense of motion. Animated films are the most popular applications of stop motion.
However, the expense and lack of flexibility for making adjustments amid the production process are the two most significant drawbacks of stop motion animation. Even if you employ stop motion inside the realm of 3D animation, the expense and flexibility issues will remain.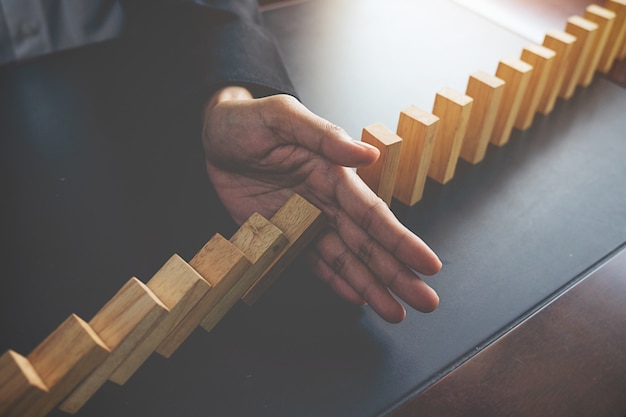 Typography Videos
As the name implies, typography is centered on the motion of typographic material to communicate a notion. It may appear basic, but it is a commonly used tool tailored to meet specific project needs.
For example, typography animation can create a video by successfully underlining and vividly reinforcing the message via creative typefaces and movement.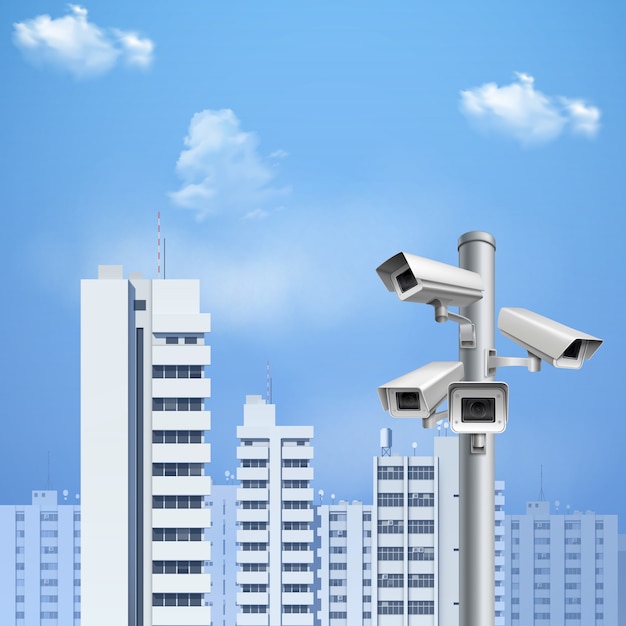 Best Explainer Videos
If you're having difficulties getting started on your explainer video project, it's always a good idea to look at how the pros do it.
Do you recognize when you're afraid to attempt anything new or when you're just feeling rusty? A little inspiration may sometimes polish your synapses and rev up your creativity motor.
This is why we've hand-picked some of the most excellent explainer video examples for you, all of which contain the elements necessary to stand out and perform well.
Dollar Shave Club
You've undoubtedly seen it by now. Dollar Shave Club's edgy viral video debuted in March 2012 and, within two months, racked up almost 5 million views, catapulting the company to near-overnight startup success.
According to Michael Dubin, the video's creator and star, the commercial only cost $4,500 to make. It was amusing and well conveyed the story. Although millions of humorous films on the internet, Dollar Shave Club's explainer video was one of the few that got an actual narrative and had a meaningful purpose.
Since it recognized their immense dissatisfaction, it was emotionally relevant to most of its target audience (males). Some films take much too long to describe their video offerings, and as a result, their viewers lose interest. Dollar Shave Club has never been known to overstay its welcome.
While the Dollar Shave Club's razors are pretty basic, Mike Stipulates that when it comes to shaving, that's all you need to spend money on. As previously said, Mike's assurance in delivering his explanation is part of the selling factor.
PayPal
PayPal is a corporation that provides online banking services. It's also quite popular all around the world. However, in their explainer film, the firm did not view it that way. The video was intended to demonstrate what PayPal is and how it works.
The movie is simple to follow and addresses the majority of queries that a new user could have. PayPal created an instructional film to walk users through the process of utilizing its service.
Viewers will discover where to join up, enter their financial information, and purchase online using the program. They also use the video to reassure customers that the service is safe to use.
Furthermore, PayPal will refund clients if they do not get their products or services from any seller. PayPal would be able to get more consumers to utilize its payment services by employing the explainer film to market and soothe the thoughts of potential users.
Anyone who watches their animation, which lasts 1 minute and 13 seconds, will have a complete understanding of how PayPal works.
Twitter
This Twitter explainer video is not new, but it's so engaging and enjoyable that we have decided to include it in the list. The video starts and plays out like a real blockbuster movie. The scenario and script are incredible and keep the viewer's attention completely stuck to the screen.
From the second one of this animation video, you start feeling interested in this story about the guy that has created a crazy buzz in his city by unsuccessfully trying to sign up on Twitter.
Everyone is carrying about who Kenny G is and how this tremendous story will end. Indeed, who is Kenny G? What this explainer video to find it out.
Oracle-Animated Video
Oracle did an excellent job of educating potential clients on selecting the finest SaaS cloud service for their needs with this explainer film. You'll note that the film was not created to promote Oracle's service.
Rather, they seek to train clients on how to recognize issues with a service provider. Customers should ask these questions before switching to a cloud service provider, according to Oracle's video.
For example, they recommended they inquire about how many data centers they have and whether or not the data would be stored inside the borders of a certain nation for regulatory considerations.
Some clients may not have considered this while selecting a supplier. Oracle assures that they will gain a potential customer's business by asking these questions and addressing them.
Microsoft Office 365 - Whiteboard Explainer Videos
We recognize that this video animation is straightforward, but that is just what we enjoy about it. The Microsoft team's film is an excellent example of how an explanation video should be made.
This 30-second video illustrates the advantages of Microsoft Whiteboard by demonstrating its use with fun personalities and animals.
Upwork
Upwork is a worldwide freelancing network that allows companies and entrepreneurs to employ freelancers from all around the world. One of the greatest explanation films can be seen on Upwork.
The video is only 15 seconds long. Despite its little length, the video is compelling. They rapidly demonstrate the abilities you can hire on the site without even stating it in the video. The film was made to reach out to people seeking social media strategists.
It does, however, manage to demonstrate additional abilities such as graphic designer, mobile developer, translator, and others.
Apple - Every product carbon neutral by 2030
We couldn't possibly make a list of the best-animated videos of 2021 without including Apple's tech superheroes.
When it comes to generating high-quality animation, these guys always hit it out of the park, especially when combining animation with the debut of their latest goods. This film combines live-action footage with wacky animated text and graphics.
Mount Saint Vincent University - Best Animated Explainer Videos
The narrative of two seeds, one that grows in a garden and the other that grows on a farm, is told in this beautifully produced animation developed for Mount Saint Vincent University. Even though the farm was well-equipped with good machinery, the seed did not grow.
However, because "often the smallest gardens give the greatest development," the seed in the garden grew brilliantly, growing bigger and stronger than before. With cel animation methods and amazing visuals, this is fantastic storytelling.
Google Calendar
This is the explanatory video for Google Calendar, which was first released in 2014. So, what else can I say? It's straightforward, orderly, and lovely. First and foremost, the narrative.
I admire how they have avoided using any needless words. Instead, the narrative uses images to instruct the audience using straightforward phrases.
The product screen and user interface are used in the video to demonstrate the user experience. People are playing out the scenes in the background, keeping it simple and basic.
This seamless combination of simplicity and graphics demonstrates that lengthy and convoluted tales aren't required to convey a message.
Home page​ animated explainer video
RealtyNinja.com developed this video for their new website to explain what the service performs to new visitors. People don't want to read extensive descriptions of services. Therefore this is ideal.
A case study that the audience may connect to is typically used in an explainer film to take a less formal approach. Rather than describing features and benefits, it shows what it's like to use the service. What were the benefits? According to studies, explainer films on the home page may improve conversions by 300 percent.
VERIZON: Driving History
This Verizon explanation video is like a breath of fresh air since it's cute and easy. It employs line illustrations to bring the film to life. On one side, the interfaces are visible, while on the other, a nice little tale unfolds.
There are no jerks when you travel from one location to another. It employs a restricted palette of colors. The usage of lines and geometric forms is elegant. The secondary animations are so subtle that you might not even see them.
FAQs
What is an Explainer Video?
An explainer video is a short-form video that showcases a company's product, service, or business idea in a captivating and efficient manner. It is typically used for marketing or sales reasons. Explainer videos are typically seen on landing pages or the homepage of a company's website.
Is an Animated Explainer Video Better?
Animation has always had the ability to convey emotions. An illustrator exaggerates emotions on the image to transmit them more effectively, making the marketing message even more emotive and unique.
Furthermore, because it generally mixes visual and auditory elements simultaneously, the video interacts with human emotions at many levels of perception. It appeals to viewers' emotions and aesthetics while also allowing a business to engage with them on a more intimate level.
Where to Find Explainer Video Examples for My Industry?
In this article, we have listed some of the best explainer videos from which you can get an idea to create an explainer video for your business. You can also find good explainer video examples for your industry on Youtube, Vimeo, Behance, and Visme.
That's a Wrap
Explainer videos are a powerful marketing tool that should be part of your marketing strategy. Hopefully, this collection of explainer videos has whetted your appetite for more. You may also make your own video to explain things.
For further ideas, go to YouTube and seek explanation videos. There are some amazing ones and some that aren't so great. Some of the items on this list may have appeared on social media before.
A well-made explainer video leaves a positive impression and is often shared on social media. In certain cases, TV commercials are created in the same manner as explainer videos are. As a consequence, we know that these kinds of videos are effective!
Michael Aubry
Hey 👋 I am the founder and maker of Motionbox. My mission is to build useful tools in the video space. I enjoy science, art, and sports. Feel free to reach out to me.