Jun 1, 2021
Creative Presentation Ideas
A presentation that inspires the audience is the one that's most remembered.
They're the ones people remember long after a conference or meeting is over because of their amazing design, creative aspects, or presenter's presentation skills.
A few outstanding presentation ideas might often be all it takes to turn a mundane talk into an amazing experience.
Just think about it...
What's the presentation that you can recall straight away.
For me, it's called Weaponizing Your Pets: The War Kitteh and the Denial of Service Dog, don't worry it's about using pets for a hacking presentation.
While it's a pretty dry and technical topic, Gene was able to create a hilarious and entertaining speech.
So first, let's have a look at the benefits of a creative presentation, and then how you can create one for yourself.
Benefits of Creative Presentation
Creating a presentation may help you get a message through to your clients, prospects, or staff at any time. Slides and other visual materials are frequently used in presentations to supplement a spoken speech.
You may use them to promote a new initiative throughout your business, propose a new product or service, or demonstrate to your staff how to execute a certain task.
Creating Presentations
Nowadays, multimedia presentations are an unavoidable element of business and education. As the need for sophisticated and feature-rich presentation software grows, developers continue to introduce more complex tools that enable users to produce spectacular presentations quicker and more simply than ever before.
While Prezi, MS PowerPoint, and Google Slides has dominated this market for a long time, many have now started using video software such as Motionbox to create their presentation.
Using video for presentations has it's pros and cons, however, we'd recommend you give it a shot.
Creative Presentation Ideas Examples
So without further ado, let's have a look at some creative presentation ideas.
Your aim should be the same; whether you're delivering a proposal to possible clients, presenting the outcomes of your work at a business conference, or delivering in front of a panel of possible investors.
Motivate your audience.
Inspire faith in your job, which will lead to action that will generate revenue for your company.
What distinguishes an inspiring presentation from one that lulls the audience to sleep?
1. Experiment With Color
It's amazing what a splash of color can accomplish. The way you utilize and combine colors in your presentation design might pique the curiosity of an otherwise uninterested audience member. Just ensure it's done professionally and that the idea is carried across all of the shots.
Alternatively, you may try a two-toned design by varying the accents on your presentation backgrounds and other visual components. Start with a black-and-white design and then incorporate a vivid flash of color throughout.
This eye-popping impact may also be achieved with contrasting color palettes. You may also utilize neutral colors to create a more muted atmosphere.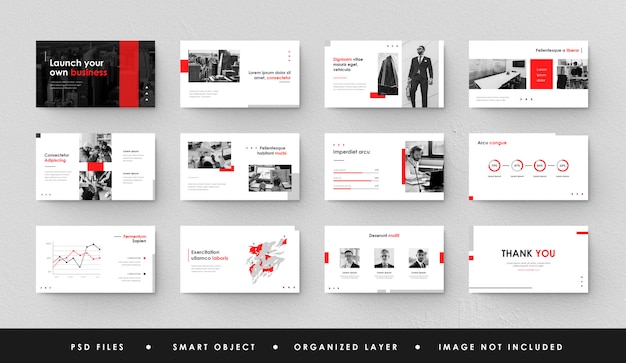 2. Be Minimal
Being distinct by using a simple design composition is a fantastic approach to do so. The key is to provide just enough data and graphical richness for the audience to feel at ease while viewing the slides.
When done well, a simple design may create tranquility and awe in your audience. It's important to recognize when enough is enough when it comes to minimalism; you don't want to be dull instead of minimal.
A simple design is an excellent method to distinguish yourself from other presentations. The key is to eliminate all unnecessary parts and concentrate on the most important presentation themes and visual aspects. The peaceful and confident atmosphere is created by the simple design.
The capacity to distinguish between minimalism and dullness, on the other hand, is the actual challenge.
3. Straight to the Point
How do you become a presenter who focuses on the audience?
The key is to make your presentation short and sweet. Because viewer tiredness is a genuine thing, don't make your presentation too lengthy or too text-heavy.
Try to pick a few important phrases from your extensive material and use them in your slides to assist audiences to understand what you're saying.
Due to the time constraints of presentations, a succinct and pleasant presentation can help people focus.
4. Alternate Slide Layouts
Even if you've been practicing your presenting abilities, keeping your audience engaged for the duration of a presentation is difficult.
No one wants to spend an hour looking at slides that are all the same. On the other side, you won't be able to produce a one-of-a-kind masterpiece for each slide.
Use Interactive Geographic Maps Instead of Static Maps
Inside a presentation, maps are usually an excellent idea. Interactive maps, on the other hand, are far superior.
The distinction between a static map and an interactive map will determine the amount of attention your slides receive.
Regions can change colors in response to data changes over time, turning the map into a chart.
5. Foreground & Background
Modifying the foreground and backdrop settings adds to the presentation's appeal. You may use a beautiful 3D background, a picture background, or even a video background to create a wonderful presentation.
Audiences will have a genuine reading experience thanks to your presentation.
6. Turn the slides into a scrolling infographic instead of a presentation
Instead of a traditional slide-by-slide transition presentation, your slides may be stacked up vertically to create a scrolling infographic. Adding parallax scrolling or interaction motion to this form of presentation is an added advantage.
As the spectator scrolls down, the information gradually fills each slide. It won't go any farther unless the spectator scrolls again. This method is ideal for showing the presentation on the internet.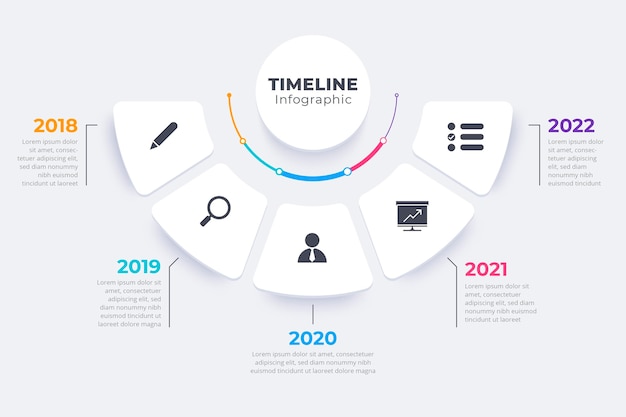 7. Data Visualization
You risk overwhelming the viewer and losing their attention if you put too many numbers on the presentation. Turning numbers into simple and understandable schemes is one method to overcome this difficulty.
Visualizing data allows you to communicate it more engagingly and understandably. We would always prefer to read infographics than heavy text at the end of the day.
8. Choose Well-Designed Templates
Templates can help you create a presentation design and structure that is not only pleasing to the eye but also effectively communicates the information you're presenting.
9. Play with Animations and Transitions
One of the most appealing features of videos over traditional presentations is the ability to perform a variety of contemporary things.
Animations and transitions may draw your audience in and help you focus on important regions while also encouraging visitors to interact with you.
Video content allows you to simplify complicated ideas into seconds; the video below from Yum Yum Films demonstrates how to use explainer videos to communicate concepts in an engaging and empathic manner.
10. Walk Off Stage
Take a page from many of Rockstar's' playbooks and take the microphone with you as you travel amongst the crowd at the end of your presentation if you stayed on the stage the entire time.
The change in pace and setting will be appreciated by the audience. Before attempting this approach in front of a huge crowd, acquaint oneself with the design of the presenting venue, as well as the position of the stairs and other crucial points that you will need to know to elegantly enter and exit the stage.
Furthermore, inform the AV staff that you want to exit the stage at some time, and be as detailed as possible in your performance remarks so that the AV staff can plan and be prepared for your unique presenting style.
Make eye contact with the audience as you move through it, pausing sometimes for impact. Maintain a conversational tone and loudness as well. Don't allow the extra movement to get in the way of your pace.
11. Watch Your Video Presentation Animations
Many distinct slides will be used in many different video presentation themes. And each of those slides may include a variety of various sorts of information. With only a few clicks, you can add unique animations and transitions to any PowerPoint presentation.
By revealing new objects with a nice flourish, these actions truly draw your audience in. They'll also assist you in focusing on crucial regions and ensuring that viewers interact with you. Adding media in video format can keep the audience focused on you.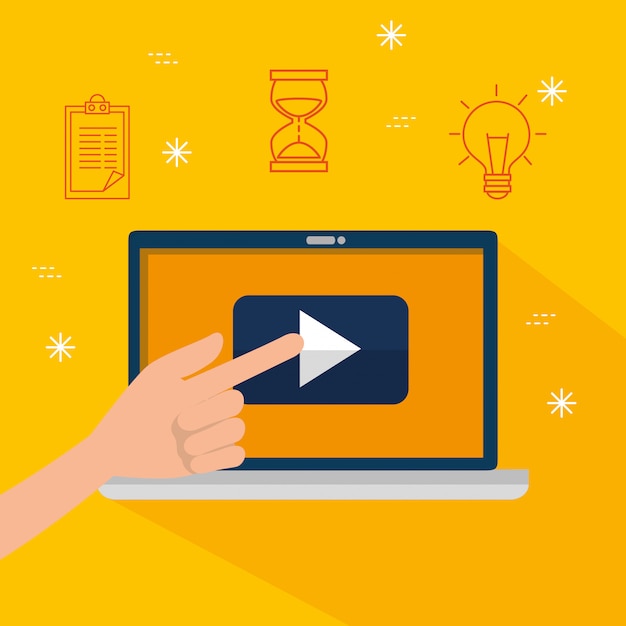 13. Bring your story to life with audio
Adding music to your presentations is yet another technique to reduce text and increase audience engagement. Use pre-recorded sound to tell your tale. This innovative presenting technique elevates the viewer's experience to a whole new level.
You may roam about the stage and go to different areas of the presentation that visually enhance the story while the audio is playing. Once again, the impact is nearly cinematic. Music is another aural presentation method.
Use audio to set the tone of your presentation or to refocus the audience's attention. The right song might help your audience get into the atmosphere for your presentation.
14. Summarize Your Points At The End
If you've covered a lot of material, it's a good idea to summarize your key points at the end of your presentation. You could also incorporate QR codes for an easy way to download your summary of presentation with just a quick scan from their smartphones. Generate your own QR code using any dynamic QR code generator available online.
Conclusion
The world isn't flat, and neither should your presentations. Experiment with these captivating presentation ideas to go out of your comfort bubble. Better yet, create your own and combine them into templates and dynamic content layouts that are currently accessible.
You may communicate your narrative in a conversational and spontaneous style that people in the audience will remember if you use unique presentation templates.
Michael Aubry
Hey 👋 I am the founder and maker of Motionbox. My mission is to build useful tools in the video space. I enjoy science, art, and sports. Feel free to reach out to me.