Gifs are a form of digital art that came into existence in 1987. However, they were taken into notice by an audience some years later as the access to the internet allowed the gifs to travel and become viral online.
Technically, gif art is a series of images being played in a loop. They have no sound and don't require someone to press play to start it.
Nowadays, gif artist often makes gifs to encapsulate more practical knowledge or for entertainment purposes.
Best Animated GIF Art
Following are 10 of the best animated Git arts by renowned gif artists.
Please note that the order of GIFS is random, and there is no ranking involved.
Shimmering GIF of Illuminati that seems to be glittering. The artist of this gif has often been called the pixel painter.
This gif plays with geometric shapes presenting creativity and static images in motion.
The artist who made this Gif comes from a street art background. This gif artist often animates his alive real-world canvas.
This gif speaks for itself. With the random color pencil drawings, it creates a form and style of itself. The animator made the shapes look random, but it's running in loops.
This gif appeared in Adventure Time Comics and New York Times. The artist is known for making gif arts similar to paintings with subtle movements. The gifs are aesthetic and create a lot of emotions in the mind of the audience.
This Gif is colorful and quirky. The artist's fans love gifs that are funny and bold at the same time. The Colour theme is also very fresh, and the video direction is optimal.
This animated gif is beautifully detailed. It was made using combined skills of photography and video direction.
This gif uses simple shapes and solid colors to portray liveliness.
This gif holds strong messages with subtle movements. The artist enhances animation with excess amounts of activity for a truly remarkable effect.
Last but not least, this gif contained a fascinating color theme, and fast and streamlined movements of frames make it seem like a time-lapse and meaningful animated gif.
Best Animated GIF Artists
The following are one of the ten best Gif artists around the world. They have gained popularity due to their unique style in expressing themselves to the world and their expertise in making such GIFs.
Robin Davey: He is based in Berlin. Robin is identified as an illustrator, animator, and director, and his Gifs are geometrically precise and exaggerated forms with bold colors.
Rebecca Mock: She is a New York Times bestselling comic book artist, GIF artist, illustrator, and a hobby animator from Brooklyn. Her GIF arts have subtle cinematographic effects but are very definitely drawn.
Carl Burton: He is a 3D artist, animator, and illustrator famous for creating haunting and beautiful Gif art. His inspiration lies from news to whatever's close by - means everywhere.
Paul Robertson: Amazing 8-bit Gif art with vibrant colors is created by this Australian pixel artist. He has worked with Scott Pilgrim's video game as an artist and worked on the intro for the Minecraft episode of Adventure Time.
Christina Lu: She is a famous designer and animator who works in identity, video, and motion. Her Gifs are beautiful and often engrave pastel colors. Her designs have variety, and she has worked for some top brand names.
Yang Hua Chun: A China-based animator who uses stop motion and hand-painted animations. His Gifs are delightfully stunning.
Edward Carvalho Monaghan: A London-based artist who tries to create original work, pure from referencing the work of others. His Gif arts have a psychedelic bent and have a worldwide audience.
Julian Glander: Brooklyn- based artist with dedicated followers. He creates quirky, really fun, and bright Gifs. His work has appeared in The New Yorker, NYT, and many other places.
Uno Moralez: Self-titled "pixel painter," Russian artist. David Lynch and Soviet art greatly influence him. His Gifs give off dark comic book vibes.
Rafael Verona: An animator, illustrator, and art director based in Berlin, Amsterdam. He has Specialized in Motion Design and complex animated loops for TV and social media from the University of Arts in Berlin. Obsessed with circles, he has created fascinating and fun GIFs.
How do you make an art GIF?
Creating Gifs has gotten a lot easier over time. As time progressed, many software is available to users, providing suitable options to edit and create mesmerizing gif arts.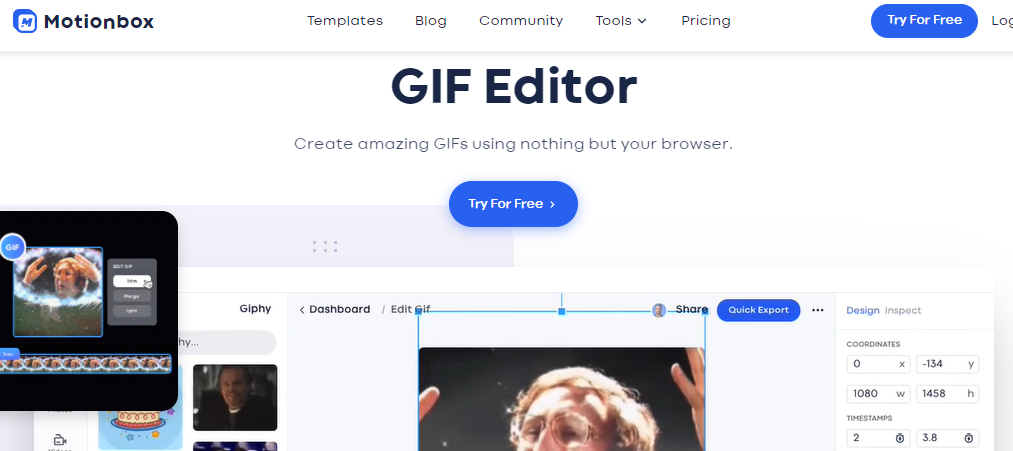 Motionbox has been known to provide a user-friendly interface to create beautiful gifs. Whether it's animated or not, the motion box got you covered.
The interface is quite similar to video editing.
You can create a Gif art using Motionbox by going into the "features" tab and choosing the "Edit GIF" option. From there, you can start mixing templates and effects from its already provided library. It lets you see the timestamp and coordinates as well, so your end product turns out to be excellent.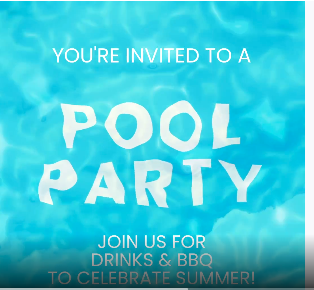 MotionBox also has ready-made gifs available that you can use, of those fit perfectly to your requirement; otherwise, editing and making your own is always an option.
FAQs
What is GIF Short For?
GIF is short for Graphics Interchange Format, known for animation and small video loops in social media. They were first developed by a Computer Scientist working in CompuServe in 1987. The pronunciation of the acronym GIF got ubiquitous once it took off.
What is the Purpose of a GIF?
The information encoded in visual form is more consumable, engaging, and appealing to the audience. People use GIFs to retain their audience's attention, promote a brand or product, showcase creativity, tell a story, involve the audience, and entertain them.
Who is the Best GIF Artist?
All artists have different styles from others and depict emotions and ideas on various levels. However, Carl Burton can be named as one of the best gif artists. His GIFS are subtle but mesmerizing.
GIF Art Recap
GIFs are static images running in a loop which is a great form to communicate to the audience, and apart from mere entertainment, they are being used by top brands to attract consumers and create a better image of the brand in their minds.
Several artists with their sense of style create amazing eye-catching GIFs and have embraced this as their career. MotionBox helps you by providing a memorable experience of creating and editing gifs with its easy-to-use interface.
Michael Aubry
Hey 👋 I am the founder and maker of Motionbox. My mission is to build useful tools in the video space. I enjoy science, art, and sports. Feel free to reach out to me.