Jul 3, 2021
How to Make Videos Like Trap Nation
If you're reading you probably already know that Trap Nation is an American music promotion best known for its YouTube channel, which features electronic music.
It's simple, but it works great.
Great music with a simple music visualizer.
Allowing you to listen to great music, appreciate the visuals, but still concentrate on your other tasks if you need to.
In this guide, we'll show you how to create videos like trap nation with ease.
How To Make videos Like Trap Nation
Motionbox helps teams to create & collaborate on video content and share ideas in real-time. Use Motionbox's free premium templates to create the best Trap Nation-style video for your audience. Motionbox is completely free to use. Even a beginner with no knowledge can edit the videos on the go!
Step 1: Sign Up-Feel Free
First of all, go to motionbox.io and sign up for a free account to start creating engaging and dynamic videos within no time. You may also sign up for the premium version if you are satisfied with our services.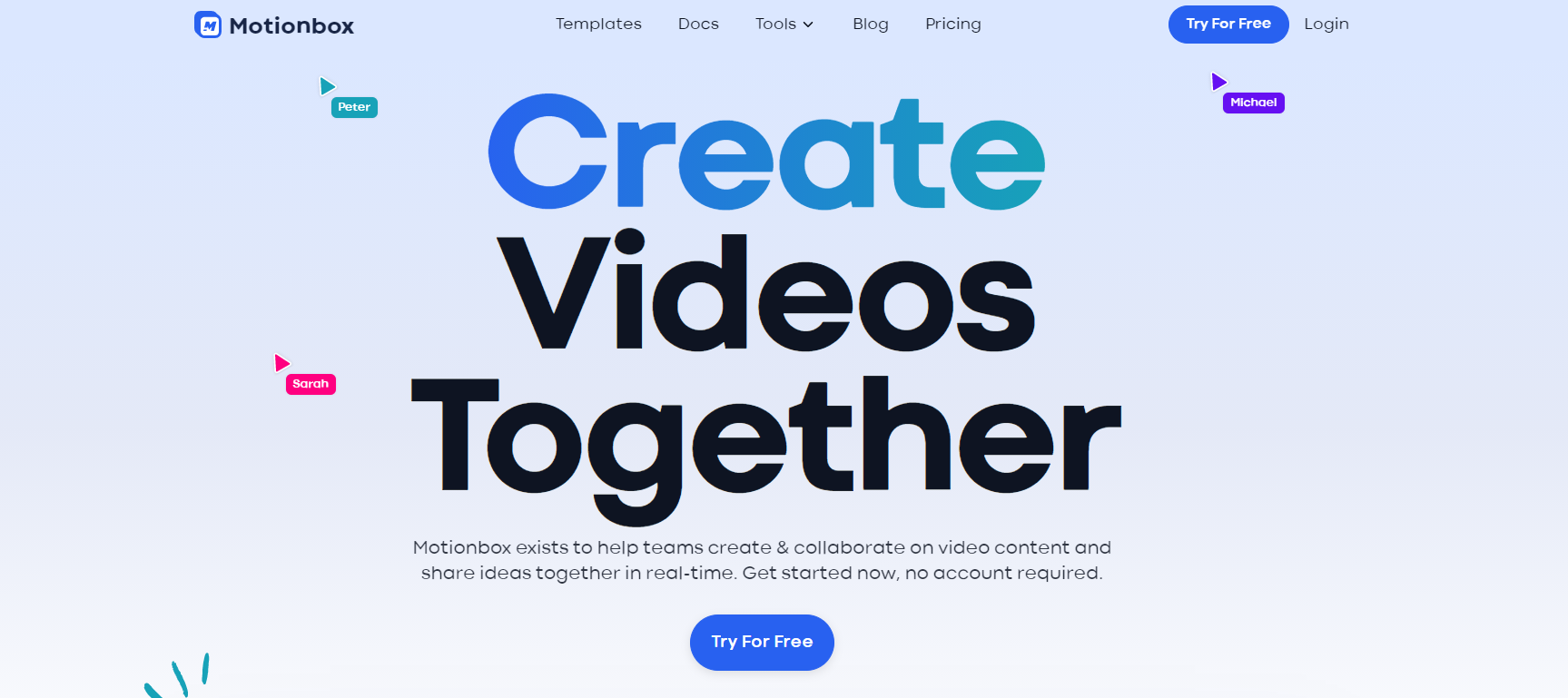 Step 2: Dashboard
After signing up, go to the dashboard and click on "create a blank video."

Step 3: Creating an engaging Trap Nation style video using builtin features-Background Image
Once you are inside the editor, you can see many options which you can use to create your video. Click on the upload button. Here you will find the option to upload images, videos, and audio files.
You can also use the simple drag and drop feature to upload the file. You have five different options images, videos, elements, text, and upload on the leftmost bar.
Using all these features, you can create engaging and dynamic Trap Nation Style videos and customize them in any way you want.
You can trim your video, add background noise, add subtitles, insert cool transitions and stunning effects such as visualizer, motion graphics, etc.
You can also add other images to the video, combine them with another video or change the background; there are unimaginable options.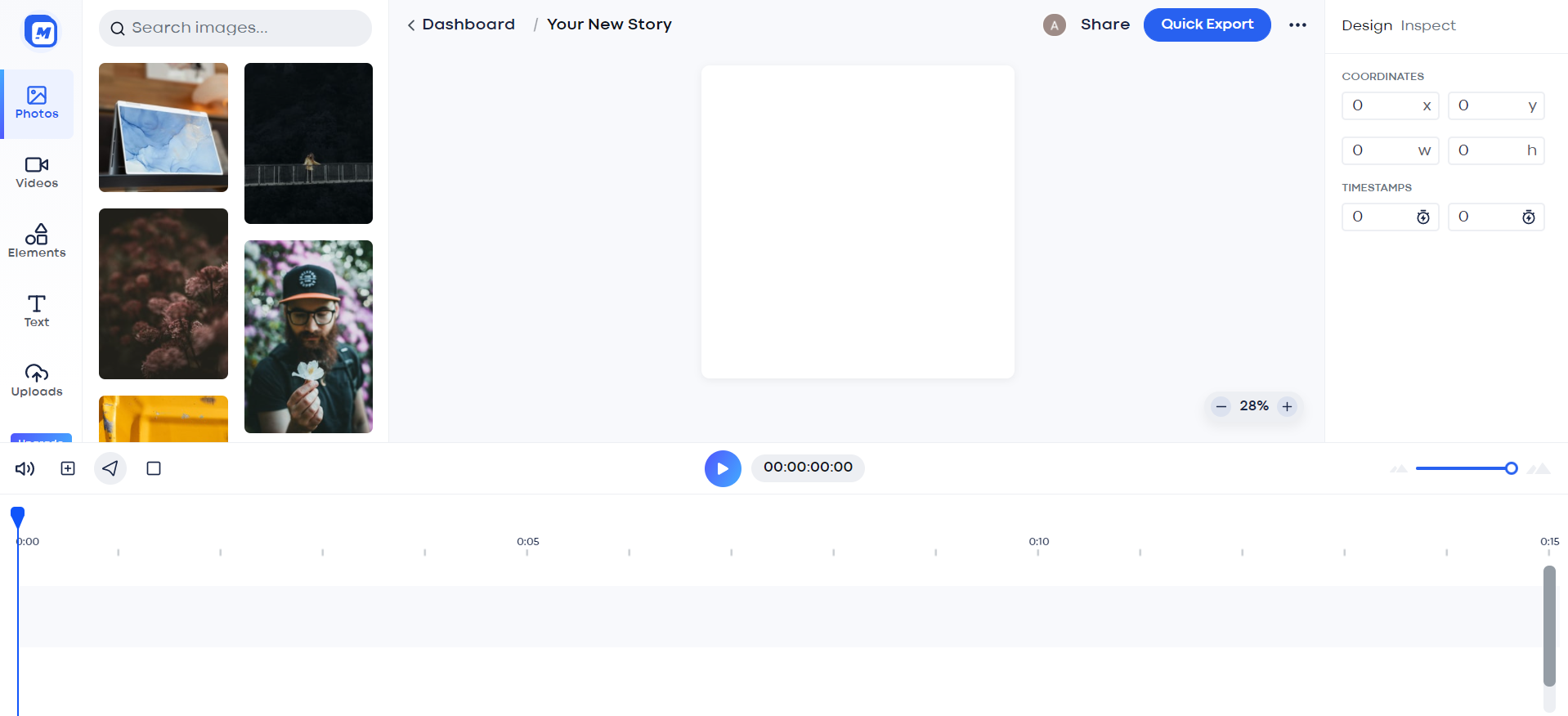 Step 4: Using Built-in Templates
Motionbox.io also provides you with different built-in templates which you can use to create the type of video you want.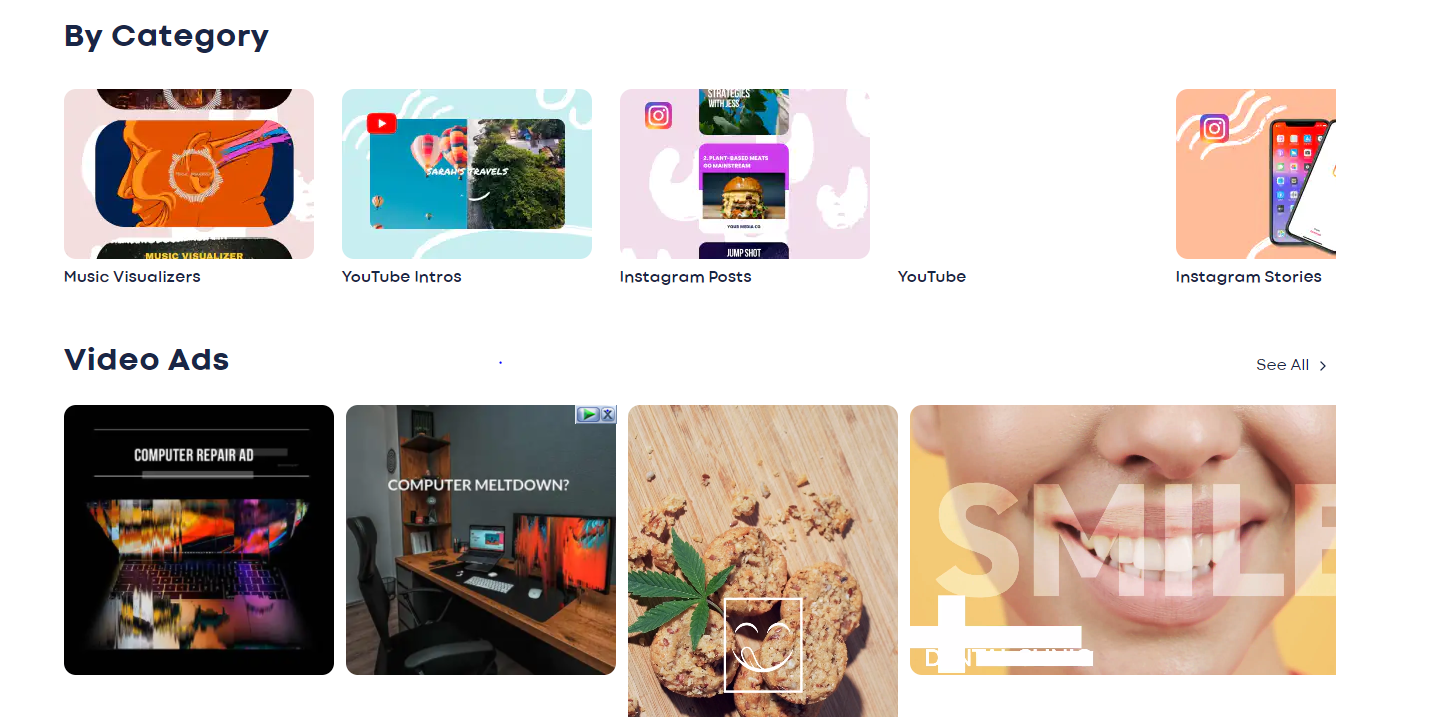 The main aim in creating a Trap Nation-style video is to add animations such as circles or any other thing to the required frequency.
There are many software's available for this purpose such as Adobe After Effects but they are very difficult to use and you have to be very good with video editing software's to make animations from After Effects.
Motionbox offers simple, comprehensive, and easy-to-use tools for beginners to create trap nation-style videos without having to learn advanced video editing skills.
About Trap Nation
Andre Willem Benz established Trap Nation in September 2012, at just 15 years of age!
Benz began building new channels in addition to Trap Nation, the first of which, Chill Nation, was launched in February 2014. Trap Nation was named one of Tubefilter's top ten fastest-growing YouTube channels at the end of 2016, with an average of 70 million new plays each week.
Trap Nation was named one of YouTube's top ten favorite Google / YouTube music partners in 2015. Trap Nation was the 44th most subscribed YouTube channel in June 2017, with more than five billion cumulative views.
Along with Monstercat, MrSuicideSheep, Proximity, and Majestic Casual, Trap Nation was named the #1 dance curator on YouTube by Billboard.
Trap Nation Style Videos
Trap Nation creates its videos with the Adobe After Effects software. A frequency detector command is first added.
The program will identify the required frequency and assign it as a "PARENT" to an output circle diameter, allowing the adjustments to be connected to both the volume/frequency and the effect (transform/glow, for example).
You may be creative and try different things with your videos. Trap Nation videos are like animated videos that can be created on different online services as well as other software available on Android, iOS, Windows, and Mac.
1. The Chainsmokers - Don't Let Me Down (Illenium Remix)
This is the most popular and most viewed video on Trap Nation's YouTube channel and has over 500 million views.
This vibrant, imaginative remix includes numerous animated effects which catch the human eye in an instance and we can say it has been much more popular than the original video.
2. Axel Thesleff - Bad Karma
This is the second most popular video on Trap Nation's YouTube channel amassing over 450 million views.
It demonstrates string animated effects with excellent use of color combination and background to make the video much more attractive.
3. Dr. Dre - The Next Episode (San Holo Remix)
The trap soundtrack from Trap Nation is one of the most popularly used tracks on social media sites and video sharing sites like TikTok.
There is a beautiful combination of the audio with the background and animated effects which lights up the whole video.
How Do I Make Quality Music Like Trap Nation?
Trap Nation doesn't actually create any of the dance music itself. Instead, it's a platform for creators to showcase their works. Creating music dance and digital music can be extremely difficult. However, if you'd like to replicate their success we'd recommend following these steps:
In the first step, go over the components of a standard Trap Nation tune and compose chords and a melody that is representative of the style and prevalent trends.
In the second step, use sounds like a gritty bottom and broad, hard-hitting chords in the chords, melody, and bassline, which sound the most like Trap Nation producers.
Next, create a basic drumloop to serve as the framework for the drop section after you've chosen your sounds. A midtempo trap beat with a basic trap hi-hat pattern is used.
Finally, combine the components you currently have in your track and add additional sounds and FX to complete your skeleton, resulting in our final output.
Uploading Content to Your YouTube Channel-Personalized Content and Ads
To legally remix a song, you must first contact and obtain permission from the song's writer, publisher, and sound recording owner. Then, if they decide to make it an authorized remix, you'll have to sign a licensing agreement outlining how the revenues will be divided.
Typically, you'll receive half of the artist's earnings from the master. The practice of making trap music without permission is technically a copyright infringement. Artists, on the other hand, have the option of citing fair usage.
This implies the trap soundtrack isn't a carbon copy of the original, but rather builds on it to produce something new and unique. Putting trap soundtrack remix on YouTube and Soundcloud, just like in clubs, is allowed as long as you get permission. All you'd have to do is name the copyright holders in the song's description and share the profits with them fairly.
You won't be sued if you upload it without permission because YouTube/Soundcloud bears full legal liability.  However, the trap soundtrack will most likely be taken down, and you'll have to pay the copyright owners every penny you earned from it.
Conclusion
So there you have it. Everything you need to be able to try and repeat Trap Nations' success.
Go ahead, experiment with creating your own videos, and have fun!
Michael Aubry
Hey 👋 I am the founder and maker of Motionbox. My mission is to build useful tools in the video space. I enjoy science, art, and sports. Feel free to reach out to me.