Aug 1, 2021
Video Newsletter
The newsletter is one of the most powerful tools used in the world for email marketing. Including a video in your emails enhances the impact of your content.
A video newsletter takes a more passive attitude to market by sending content, industry updates, bits of instruction, special deals, and more directly to a person's email. Video works because it quickly captures the viewers' interest, helping you effectively communicate your message.
Did you know that video-enabled emails have a 60 percent conversion rate?
In this article, I will share some of the ways you can use video email marketing to improve the engagement of your business.
Using Video In Your Email Marketing-Engaging Newsletter
Email marketing is a very competitive field; therefore, it's essential to set yourself apart with a unique email strategy. When opposed to dull, conventional communications that don't capture their interest, visually appealing video email campaigns are more likely to connect with your readers.
This post will go through some of the most effective ways to improve the aesthetic attractiveness of your email newsletter.
Even minor changes, such as including a video in your email, may substantially increase the quality of your content and boost performance on the essential email marketing metrics.
Below I have listed some of the tactics you can use when sending video newsletters to your audience:
Test Using the Word "Video" in the Subject Line
In your subject line, try incorporating the term "video." It may make your video email more appealing, resulting in more users clicking on it. And if they do, you've accomplished half of your task.
Place Your Video Below the Email Copy
If, for no other reason than that, an email without text will appear to be spam, add a few lines to describe your video. Just in case if the video doesn't play on the reader's device, the content should deliver your message.
Interviews and Customer Testimonials
Customer feedback on services and products can be beneficial. In addition, existing customers' opinions may be of interest to future consumers.
You should also include some exciting interviews in the video to spark clients' interest in your products/services.
Enable Autoplay, But Turn the Sound Off
Autoplay can annoy individuals who are unaware of its presence, but email marketing is an exception. Instead, viewers will anticipate the video to start playing as soon as they hit the thumbnails in the mail.
They'll become annoyed if they have to click again once your site has loaded. However, by default, the video must be muted. In a quiet office, no one wants to be bombarded by noise.
Announce an event with a video.
Take videos of any events your organization holds, whether internal or external, and email them to your followers as a recap.
In this manner, users may get a taste of how your brand operates in action while also increasing interest in your company's events.
How to Embed Video in Your Newsletter?
It's simple to include a video in a newsletter when you use video email platforms. Platforms like Covideo and Elink.io, for example, make it simple to capture, send, and monitor video messages.
It's similar to video newsletter software in some ways, but it also allows you to produce customized movies, screen recordings, and more. In addition, you have the option of creating your video or uploading an existing video to your account.
Once you've created the video, you wish to send, copy and paste it into the body of your newsletter. When the recipient sees the tape in your email, they will click to watch it. They'll be sent to a personalized landing page where they may view your clip and click on any CTAs you wish to include, such as "Visit My Website,."
When you embed a video in a newsletter, you'll see an increase in engagement, as well as improved click-through and conversion rates.
Video Newsletter Examples- Digital Marketing
The email newsletter remains a highly effective marketing tool.
For example, did you know that email is 40 times more successful than Facebook and Twitter combined in customer acquisition?
Or that email has a 28.5 % financial return versus 7% for direct mail?
Below I have listed some video newsletter examples which you can use in your marketing tactics.
Recount famous moments from your recent event
Event planners, whether real or virtual, have a unique chance to benefit from video in email. It's a beautiful method to record significant moments from your event and urge people to sign up for next year's event's mailing list.
For example, the organizers of Ghostfest, a gaming event, used video to demonstrate how streamers engage with their video games.

Include a tutorial in your service for new subscribers
If your visitors are interested in a particularly unique good or service, a video is an excellent method to demonstrate how to utilize it.
Informational videos provide value to your subscribers and may entice them to contact you with more inquiries.
Shopify sends a tutorial video to their new subscribers in the example below.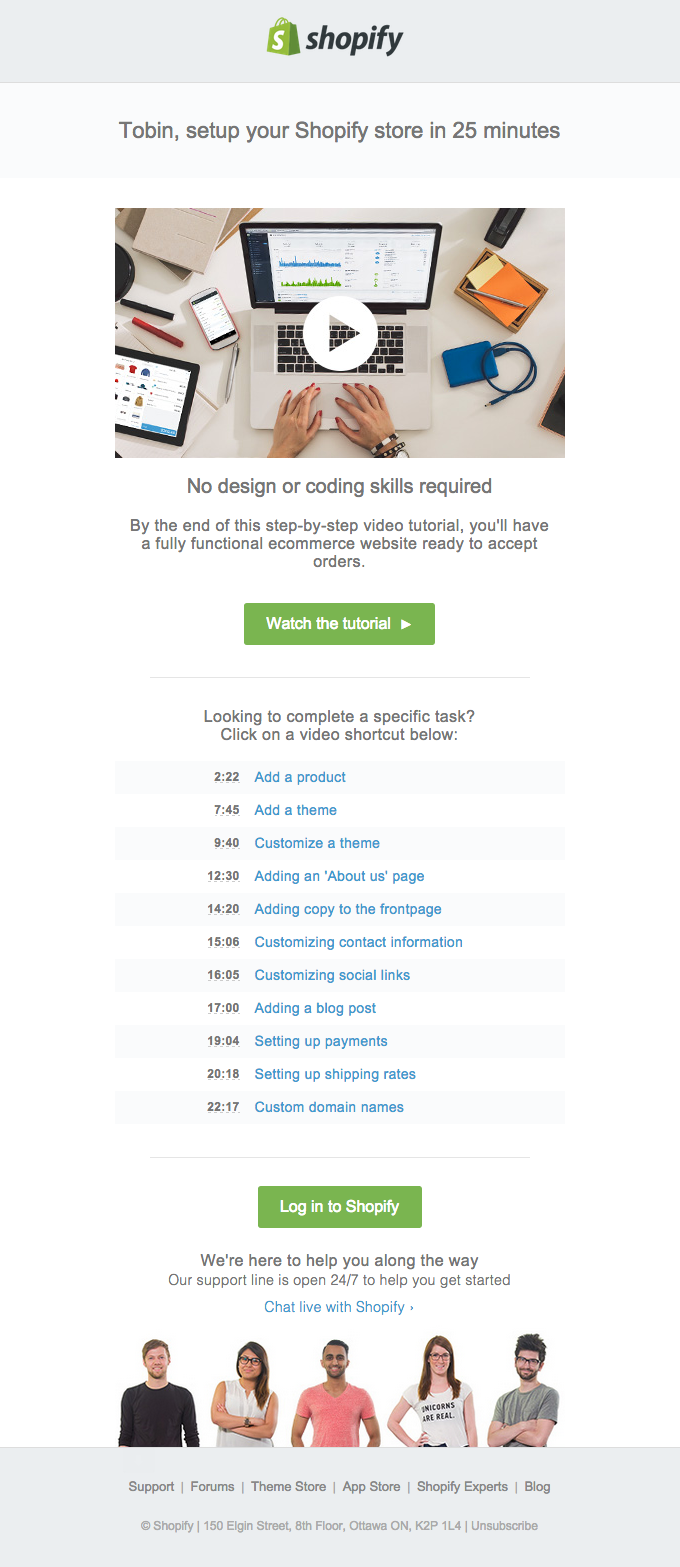 Other Video Marketing Tactics
Video marketing is a technique devised by marketing departments to develop, manage, and use videos for advertising the company to its intended audience. The goal is to keep audience members interested in the company in a straightforward and digestible manner.
You can use the following video Marketing tactics to boost your audience and grow your business:
Commercials:
A commercial video advertising is a brief brand-oriented video that advertises your business, products, or services.
Social Content Videos:
Social Content Videos are explicitly made for social media sites such as Facebook, Instagram, Twitter, Linked In, Youtube, and others to boost your audience through these platforms.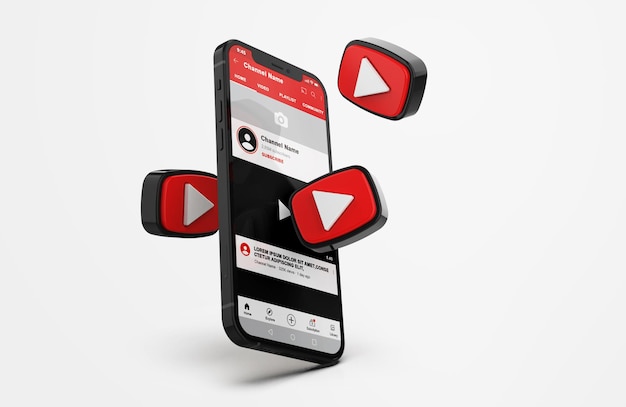 Testimonial Videos or Explainer Video:
An explainer video is a short-form film that showcases a company's products, services, or business concept compellingly and efficiently. It is typically used for marketing or sales objectives. Explainer videos are usually seen on landing pages or the homepage of a company's website.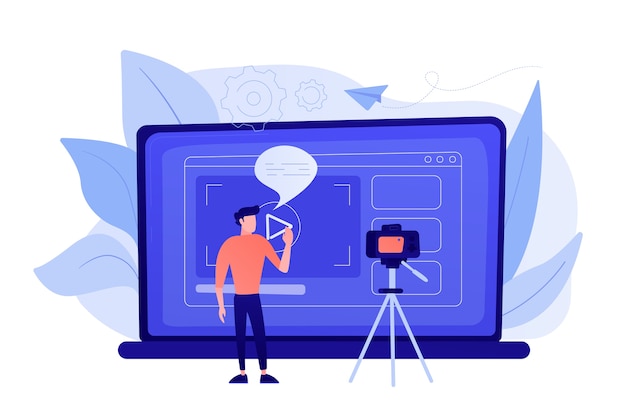 Product Video:
An explainer video that successfully illustrates the benefits of a product is known as a product video. A product video may leave a more lasting impact in the minds of consumers by using a narrative and metaphor, leaving the product characteristics to be experienced rather than described.
Wrap up
Video may be a valuable tool for marketers to use throughout the client purchasing process, and it can do a lot more than improving engagement.
Sales representatives can use backend data to qualify and prioritize cold or unresponsive leads and improve engagement by keeping the audience interested.
According to Gary Stevens, head of research at HostingCanada.org,
Retargeting our website visitors on social media has led to a 47% increase in visitor value site-wide." The granularity of video analytics on platforms like Facebook is one reason why, in 2018, 93% of businesses reported getting a new customer on social media thanks to video.
Video may be an exciting and amusing method to interact with your readers through email marketing. You can't disagree with their efficacy when 64 percent of consumers are more inclined to buy a product online after seeing a video.
Thus using a video newsletter may be an effective marketing strategy to use for increasing engagement and sales.
Michael Aubry
Hey 👋 I am the founder and maker of Motionbox. My mission is to build useful tools in the video space. I enjoy science, art, and sports. Feel free to reach out to me.